Tennessee ranked No. 4 best state for retirement!
Monday, July 11th, 2016
By: Steve Goldman, CCIM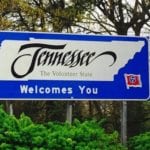 Residents of Tennessee know it's a great place.  The reputation is spreading according to a recent survey! In a new report, Kiplinger, a publishing company that specializes in personal financial advice and business forecasts, rates Tennessee the fourth-best state for retirees.
The reasoning included is that it is "tax friendly" which causes the cost of living to be 2% lower than the U.S. average.  Health care costs for retirees is also below average cost at approximately $376,365.
Most major cities in Tennessee offered below average living costs in practically every category of expenses.  The state's economy is also thriving and should have no issues maintaining that status.
Some 923,000 of Tennessee's 6.5 million residents (14.2 percent) are age 65 or older. Tennessee is proud to be one of the top five retirement destinations, the scenic beauty and quality of living are unmatched.
To read more about this story, click here.
Back to Blog
---