Petro's Opens On Emory Road – Halls Shopper
Monday, August 25th, 2014
By: Steve Goldman, CCIM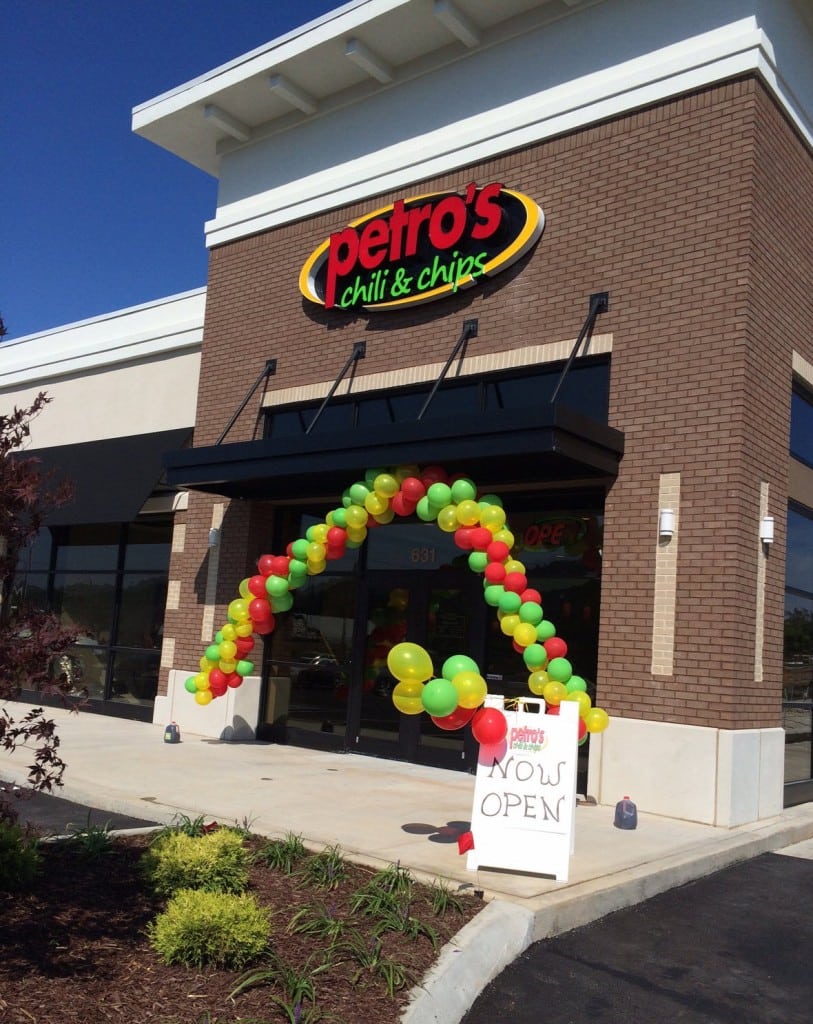 By Cindy Taylor, Halls Shopper
Petro's on Emory Road has opened for business. Owner Craig Mason is ready to greet customers with unique food and a full schedule of events to benefit the community.
The official ribbon-cutting will take place at 9:45 a.m. Friday, Aug. 22, and all attendees with receive a free Hint-of-Orange iced tea. Saturday, Aug. 23, is Family Day, 11:30 a.m.-1:30 p.m. There will be kids' activities and a bounce house plus free kids' meal with the purchase of an adult entree.
Sunday, Aug. 24, features a buy one, get one free Gourmet Petro. The restaurant has a gluten-free and vegetarian option for most menu options.
Specials will continue throughout August and into September. Customers can enter daily for a chance to win free Petro's for a year. A list of upcoming events and specials is available at the restaurant.
Hours are 10 a.m. to 9 p.m. Monday through Thursday with the drive-through closing at 10 p.m. On Friday and Saturday, the dining room closes at 9:30 p.m. and the drive-through at 10:30 p.m. Sunday hours are 11 a.m. – 9 p.m.
Petro's is at 631 E. Emory Road, east of I-75. Info: (865) 859-0513.
John Dempster and Steve Goldman represented Petro's Chili & Chips franchisee, Craig Mason, in this deal.
---
Petro's Facebook
Petro's Twitter
Back to Blog
---