John Dempster Inducted into the 2019 Boys & Girls Club Hall of Fame
Friday, September 27th, 2019
By: Steve Goldman, CCIM
John Dempster began his long history in 1985 with Boys & Girls Clubs when started his volunteer service with Boys & Girls Clubs of Greater Memphis. After moving to Knoxville, Tennessee in 1996, he joined the Corporate Board of Directors of Boys & Girls Clubs of the Tennessee Valley. He had a great role model for serving youth, as his father had also served on the Corporate Board of Directors of Boys & Girls Clubs of the Tennessee Valley.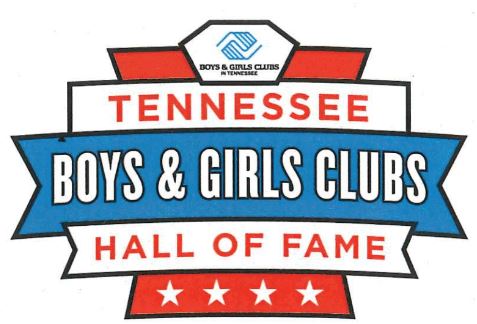 John's faithful service has had an enormous impact on the youth of the greater Knoxville area. He served as Vice Chairman of the Corporate Board from 2005 to 2006 and as Chairman of the board from 2007 to 2008. John has served on several committees including: property, board development, resource development, finance and executive committees.
John also serves as a Board Member of the Greater Knoxville Sports Hall of Fame and has chaired the Sponsorship committee and the Electronic Display Fund Drive. John and his wife Donna are the co-chairs for the 75th Anniversary Gala for Boys & Girls Clubs of the Tennessee Valley. John continues to support the annual Gift of Hope Luncheon and has supported past events including the Great Knoxville Rubber Duck Race and Be Great Run 8K.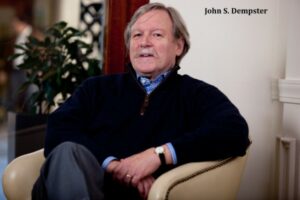 John has set a great example for volunteers to engage in opportunities for Boys & Girls Clubs of America by attending several Tennessee Area Council meetings as well as Southeast Regional and Boys & Girls Clubs of America National Conferences. He and Donna are very proud members of the Heritage Club.
Prestigious honors from area civic organizations include being recognized as a Paul Harris Fellow for his contributions to the Rotary Club of Knoxville and he was awarded the 2016 Volunteer of the Year Award from the Optimist Club of Knoxville.
John served our country in the United States Marine Corp from 1966-1968, in the Republic of Vietnam. He is a member and past President of the Wolf River Society. John attended the McCallie School in Chattanooga and went on to earn a BA in Liberal Arts and a BA in Architecture from the University of Tennessee. He is an avid reader and also enjoys wing shooting. John is married to Donna and they have two children and four grandchildren. John has a huge heart for kids and certainly leads by example. As a result of his dedicated service with the Boys & Girls Club, the youth of the Tennessee Valley area are getting the foundation they need to be successful adults.
Goldman Partners Realty is proud to have John as a member of our team!
Back to Blog
---