Corryton – Dollar General
Friday, October 30th, 2015
By: Steve Goldman, CCIM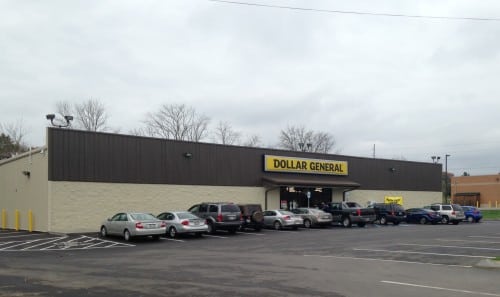 Today we closed on the sale of the new construction Dollar General store on Tazewell Pike in Corryton, TN. John and Steve represented the California buyer who purchased the property as part of a 1031 Exchange which deferred the payment of his capital gains taxes. The store is a new construction, plus size, relocation store–Dollar General literally moved across the street!
The buyer will literally get mailbox money! A paper check for $8,000 will be mailed to him every month for 15 years–then a 10% increase assuming Dollar General renews, which is likely given the great growth in this area near the Gibbs schools.
And for 15 years, the new landlord will have no expenses as this is an "Absolute Net" Lease meaning this rent check is net of any expenses. To say it another way, the tenant (Dollar General) is responsible for Property Taxes, Insurance (all types) and all maintenance and repairs of every type. To be very accurate, the seller/general contractor will be guarantee every detail required under the tenant lease–some items for one year, some items for three years. So our investor will have no expenses. Just mailbox money!
More new construction properties like this are available in the Knoxville area. Call John Dempster or Steve Goldman today for details.
Transaction Details
Closed 10/30/2015
$1,500,000 – 6.4% Cap Rate
Back to Blog
---