2015 Commercial Real Estate Market Opens Strong
Tuesday, March 17th, 2015
By: Steve Goldman, CCIM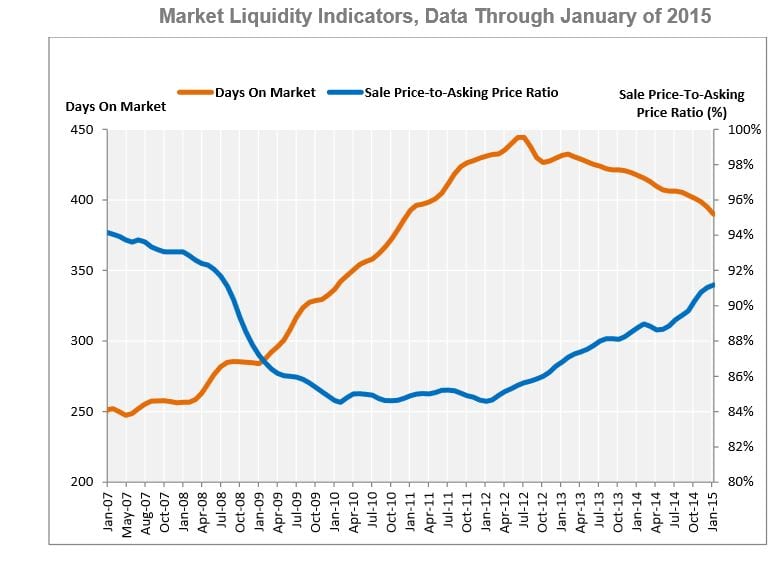 Thinking about selling your commercial property? Good news says CoStar, a commercial real estate research firm, in their March 2015, report, CoStar Commercial Repeat Sale Indices. The time it takes to move that building has dropped from an average of 417 days in 2013 to an average of 390 days in 2015.
And when owners sell, they're also getting more money for their properties. The firm reported that owners were making an average of 2.4% more in sales prices — 91.2% of their asking price, up from 88.8% one year earlier.
The CCRSI report gives us our first look at 2015 commercial real estate pricing. Based on 1,154 repeat sales in January 2015 and 130,000+ repeat sales since 1996, it offers one of the broadest measures of commercial real estate repeat sales activity.
Back to Blog
---