Millennials and Multifamily Real Estate
Monday, May 16th, 2016
By: Solange Velas, CCIM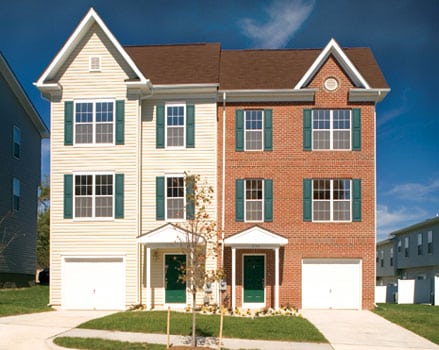 Millennials are buying houses after all!  This generation has kept "experts" on their toes; they are not as predictable as previous generations.  As a whole, millennials have delayed taking traditional actions such as marriage, starting families & purchasing homes.  Now that millennials are reaching their thirties, the time for them to invest in the housing market has come.
Some millennials are taking action, differently…  They come from parents who mostly used traditional investment options & were negatively affected by economic downturn.  Because of this, millennials want more control to reach their financial goals therefore; they are taking longer & utilizing less traditional options.  It is taking longer due to a variety of reasons:  Tough job market, poor economy, student loan debt, spending more time enjoying personal freedom…  Less traditional options include skipping the traditional single family home (SFH), opting to purchase a multiplex (2-4 unit properties under one roof) instead.
Purchasing a multiplex has many more benefits than a SFH.  Increasing cash flow in a SFH is based on finding a compatible roommate(s) & sharing living space.  Multiplexes however, allow the owner to live in one unit while renting out the other(s), cash flow is limited to the number of units owned.  Another benefit, traditional residential loans are used to purchase multiplexes, simplifying the process.  Multiplexes also allow the owner to have greater control over their investment(s), from choosing their own neighbors/tenants, to adjusting rent(s) as needed.  Speaking of rent(s), upon purchasing a multiplex, if any of the units are currently rented, it is possible a portion of that rent can be applied as personal income.
If you think jumping from never owning a home, to becoming a landlord seems intense, millennials have more experience as renters themselves, giving them better perspective on what type of landlord they want to be.  Do they want to be fully involved?  Living next door to tenants can be problematic.  They can be messy, loud, & think they have unlimited access, regardless of how small a request or issue is. Individuals not wanting that burden can easily hire a third party management company.  This option can be affordable.  Some landlords, who hire a third party company, can choose to be silent landlords; meaning tenants go through the management company only.
There are options for everyone, allowing this type of investment to adapt to the needs of individual investors; giving millennials the freedom & control they want, at the pace they want.
Back to Blog
---