Finally! An Explanation of Those Social Media Sites
Sunday, June 30th, 2013
By: Steve Goldman, CCIM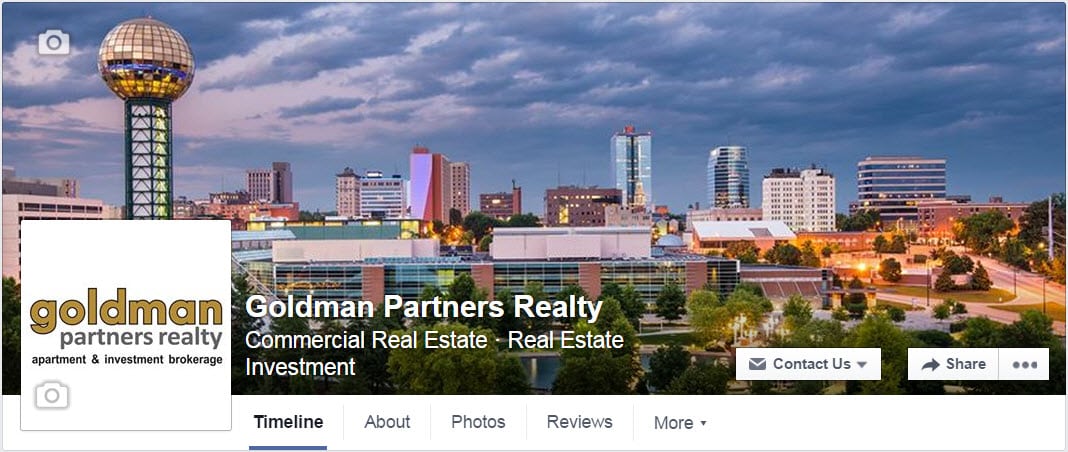 By Steve Goldman, CCIM
An Overview of the Major Social Media Websites
Social networking sites seem to control more than my kids' lives now. The business world is embracing sites like Facebook and Pinterest. At Goldman Partners Realty, we are trying to utilize the social network in our growing company, but with so many choices, we thought it was time to sit down and look into the possible benefits of some of the most popular networks.
Why even bother with these internet sites?
First of all, the more involved a business is in social media the better its search rankings will be. We found some pretty interesting statistics on www.radiatemedia.com.
78% of small businesses get at least ¼ of new customers via social media
27% of Americans check their social networks several times a day
People are 1.5 times more likely to remember a Facebook post than a sentence from a book
With some help from Wikipedia, here's a short overview of the most popular social networking sites:
LinkedIn – World's largest
professional

network

It allows you to:
Establish both a personal and professional  profile along with a company page
Build and maintain a broad network of professionals
Find a job and other business opportunities
Increase the search results for both your name and company name
See our company LinkedIn page at http://www.linkedin.com/company/3168115?trk=tyah
Facebook-World's most popular
social

networking site
(Allows both personal and company pages)
Users can create profiles with:
Photos
Lists of personal interests
Contact information
Other personal and business information
"Like" the GPR Company Facebook page at https://www.facebook.com/GoldmanPartnersRealty
Pinterest – a pinboard-style photo sharing website that is growing exponentially
Users create and manage theme-based image collections (i.e. events, interests, hobbies)
A picture might link to a how-to blog or informational website
Users Spend More Time On Pinterest Than Twitter, LinkedIn And Google+ Combined
Follow our Pinterest Boards at: http://pinterest.com/gprknoxville/boards/
Twitter- Online social networking and "microblogging" service
Twitter lets your prospects "follow" your twitter feed (enabling them to received your messages)
Users post short text based messaged called tweets
Quick way to get information out
One of the ten most visited websites on the internet
Tweets are received on smart phones and computers
Follow us on Twitter: https://twitter.com/gprknoxville
Google+ / Google Plus – 2nd largest
social

networking site in the world
Users can create "circles" which are groups to share specific information with
Plan "hangouts" which are places used to facilitate group video chat
Google+ offers almost every kind of social media service
Join our Google+ page:  https://plus.google.com/101629096676845363709/about
Back to Blog
---