The Rush Fitness Complex to be Acquired by Gold's Gym
Wednesday, July 30th, 2014
By: Steve Goldman, CCIM
By Carly Harrington of Knoxville News Sentinel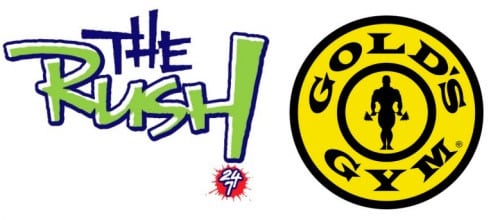 The Rush Fitness Complex, a Knoxville-based fitness chain that operates 23 locations in Tennessee, Georgia, North Carolina and South Carolina, has agreed to be acquired by Gold's Gym.
Terms of the deal, which is expected to be completed within the next month, were not disclosed.
All of The Rush's 23 clubs will be rebranded under the Gold's Gym name and existing memberships will be automatically converted to Gold's Gym memberships.
The Rush President and CEO David Carney could not be reached for comment, but in a news release, called the change "an exciting development for our Rush employees and members."
"We share a similar operating philosophy with Gold's Gym along with a passion for customer service. Our members and employees will now be part of one of the strongest brands in the industry," he said.
The Rush, founded in 2000, is the second largest fitness center operator in the area, according the Knoxville Business Journal's 2014 Book of Lists. Of its 23 facilities, seven are located in the Knoxville area and have more than 33,000 members.
Under Carney, who came to The Rush in 2012, the company revamped its brand last year to become more family friendly and began offering month-to-month memberships.
Founded in 1965, Gold's Gym has more than 700 locations in 38 states and 28 countries. More than 550 of its gyms are franchise-owned. All of The Rush locations will be corporate-owned. The deal gives Gold's Gym an entrance into several new markets including Knoxville, Chattanooga, Dalton, Ga., and Asheville, N.C.
Gold's Gym President Aaron Watkins said in a news release that there were "obvious synergies" between what Gold's Gym and The Rush offered its members, making it an attractive acquisition for the Irving, Texas-based fitness chain.
Back to Blog
---