Market as a 12-Unit or Three 4-plexes ?
Tuesday, December 15th, 2015
By: Solange Velas, CCIM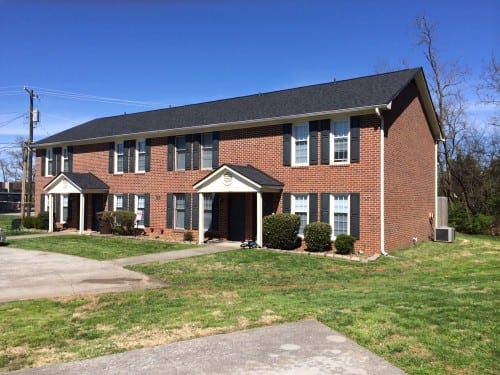 You don't get a second chance to make a good first impression. That old adage definitely applies in marketing which is why it is so important that you select an agent that really knows their target market.
Case in point: Is it a 12-unit or Three 4-plexes?
I was recently engaged to sell three 4-plexes for one client. These were nice units in a good location. Prior to my listing, the client had hired another firm who had listed the units all together, which probably made sense to that agent because they were side by side, but was a mistake in this case and the other agent could not bring in an offer. Here's why:  Since the properties were listed as a package of 12 for $750,000, they:
Appeared to need

commercial

financing;
Offered very little cash flow when financed on a note with a 15-20 year amortization;
and therefore seemed overpriced!
By my making a single, critical change in marketing, I turned this into a rapid sale. Here's what I did and why it worked.
Interest rates are still incredibly low. Investors can purchase a property of up to four units with financing terms of 30-year, fixed and fully amortizing. Rates are very low, such as 4.5-5%. The fully amortizing feature eliminates interest rate risk for investors. This provides an investor with stability and they will actually pay more for a 4-plex then for a 5 unit. Why? Because any property above four units in size is classified as commercial. Commercial loan rates may still be in the 4.5-5% range, but are typically fixed for just 5 years and amortization periods tend to be 15-20 years, not 30.
So the first thing I did with my new listing was to market each 4-plex individually. This was effectively the same pricing as when marketed as a 12-unit, but this change got them sold! Not only did those three 4-plexes go under contract almost immediately (and to different buyers) but our speedy success led to our client to sell the remaining two 4-plexes that he also owned on the same street. I ended up closing all five 4-plexes within four months of the listing date!
Listing with the wrong agent can cost a seller time and money.  At Goldman Partners Realty, we know our market and we know who's buying. When you are ready to sell your multifamily property, we'll help you achieve your goals — the highest price and in the shortest amount of time!
Back to Blog
---